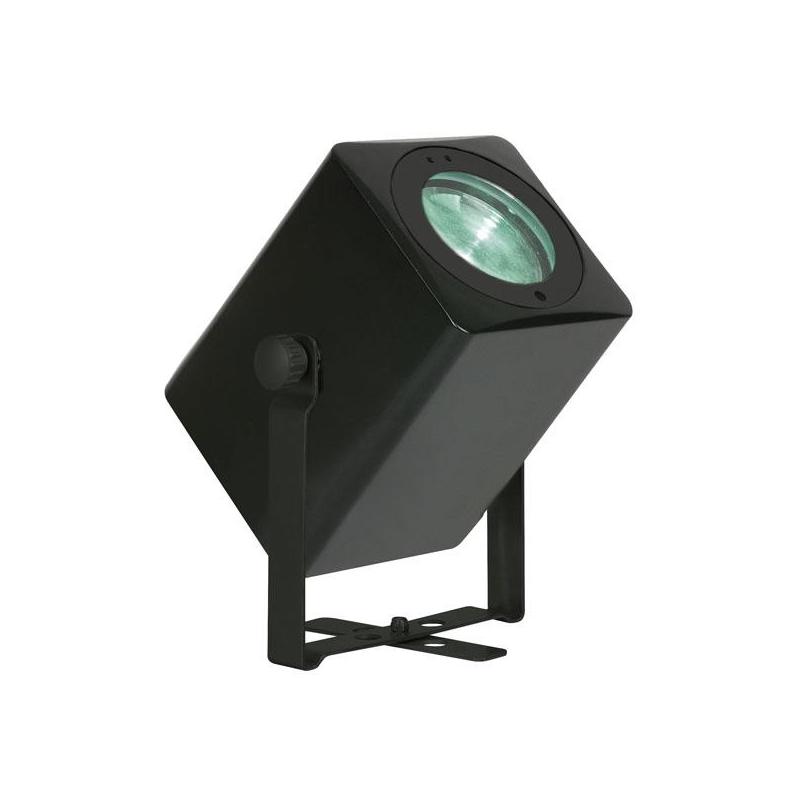  
Eventspot 60 Q7 zwart
Showtec

Eventspot 60 Q7 zwart
• Groot zoombereik
• RGBWA-UV-Lime kleurenmenging
• WDMX
• IP54-classificatie
Security policy: Rombouts garandeert uw privacy

Delivery policy: wij werken met Post NL en met afhalen in de winkel

Return policy: producten kunnen geruild en geretourneerd worden, zie onze voorwaarden onderaan de pagina.
Showtec

Eventspot 60 Q7 zwart
• Groot zoombereik
• RGBWA-UV-Lime kleurenmenging
• WDMX
• IP54-classificatie
The Eventspot 60 Q7 is het kleinste lid van de Eventspot-reeks. Maar ondanks zijn kleine formaat biedt hij vele mogelijkheden. De Eventspot 60 Q7 is uitgerust met 7 stuks 7-in-1 leds met een enorm kleurenpalet. Doordat u beschikt over rood, groen, blauw, wit, amber, UV en limoen kunt u vrijwel iedere kleurtint maken.
De Eventspot 60 Q7 heeft een handmatige zoom die kan worden ingesteld tussen 4,5° en 45°. Met een gewicht van slechts 1,2 kg en het formaat van een pak melk kan deze spot in vrijwel alle omstandigheden of locaties worden gebruikt.
Specifications
Lichtbron: 7 leds (RGBWA-UV-limoen)
Stroomaandrijving: 700 mA
Stralingshoek: 4,5° tot 45°
Veldhoek: 8° tot 55°
Ingangsspanning: 24 V DC (eigen adapter)
Voeding: 20 W (Max.)
Afspeeltijd: 6 uur bij RGBWA volledig aan
Oplaadtijd: 6 uur (ledblack-out tijdens opladen)
Output (4,5°): 1400 Lux @ 2 m
Output (45°): 68 Lux @ 2 m
Dimmer: 0-100%
Stroboscoop: 0-25 Hz
Besturingsprotocol: DMX-512
Besturings-personality's: HSiC, SSP, TR16, TOUR
DMX-kanalen: 7, 10, 13 of 20
Afmetingen: 104 x 104 x 147 mm (zonder beugel)
Gewicht: 1,2 kg
Behuizing: plasticextrusie
Kleur: zwart of gepolijst
Fixture-aansluiting: 24 VDC
Koeling: convectie
Bedrijfstemperatuur: -20°C - 45°C