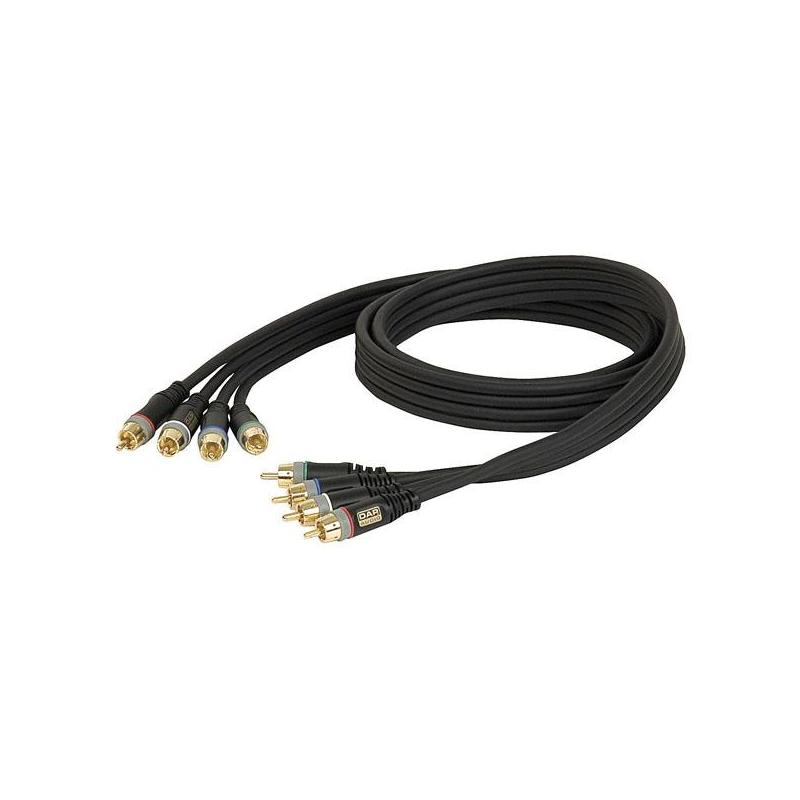  
XGL27150 - 1,5 mtr. 4 x RCA male - 4 x RCA male
AANBIEDING !!
Splinternieuw !!
Van € 26,30 nu voor € 12,95 incl. btw incl. per stuk
DAP Xcaliber  XGL27150 - 1,5 mtr. 4 x RCA male - 4 x RCA male
• Performance 75 Ohm cable
• Excellent quality
• High resolution
• Low handling noise
• Low capacity
• 24Ct Gold-plated connectors
• Oxygen-free copper HC conductors
• Double Shielded
Security policy: Rombouts garandeert uw privacy
Delivery policy: wij werken met Post NL en met afhalen in de winkel
Return policy: producten kunnen geruild en geretourneerd worden, zie onze voorwaarden onderaan de pagina.
With the intention and the drive to provide the highest quality of audio reproduction on stage, studio environment or in any other recording application, DAP Audio developed a complete range of professional audio connectors, adapters and prefab cables with gold plated connectors and a sturdy black-chrome finish. Reliability, durability, minimization of skin effect, extremely low capacitance, minimal inter-conductor capacitance and stability of the connections are the results of intensive research. Due to this, DAP Audio provides a lifetime warranty to all Xcaliber cables, Xcaliber connectors and Xcaliber adapters.