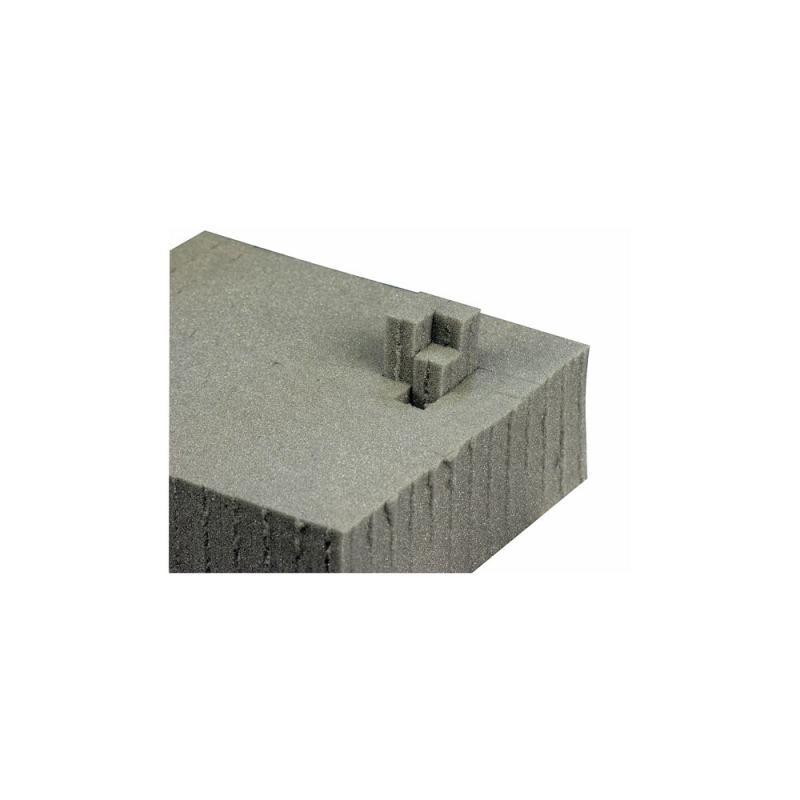  
Universal Foam, plaat: 1,2m x 0,6m, 10cm, plukschuim
Security policy: Rombouts garandeert uw privacy
Delivery policy: wij werken met Post NL en met afhalen in de winkel
Return policy: producten kunnen geruild en geretourneerd worden, zie onze voorwaarden onderaan de pagina.
DAP-Audio Universal Foam (plukschuim)

Afmetingen: 1200 x 600 x 100mm
Snijlengte: 15 x 15 x 15mm
Gewicht: 1,8 Kg
Het universele schuim is het schuim dat wordt gebruikt in de koffers D7491B en D7492B en is nu ook los verkrijgbaar in een dikte van 5 of 10 cm. De universele schuimplaten kunnen worden gebruikt om uw eigen koffers te vullen en elke gewenste vorm te verwijderen om uw spullen passend te maken. De uitgesneden stukken zijn 10x10x10mm.
The universal foam is the foam that is used in the cases D7491B & D7492B and is now also separate available in 5 or 10cm thickness. The universal foam sheets can be used to fill your own cases and cut out any shape you like to make your gear fit. The cut out pieces are 10x10x10mm.